Whether you're looking to purchase a vehicle or sell your own one, working with a reliable dealership can make all the difference between landing a great deal or being left unhappy. Luckily, determining whether you've found a trustworthy used car dealer isn't that difficult. Here are some pointers to keep in mind.
Friendly Sales Staff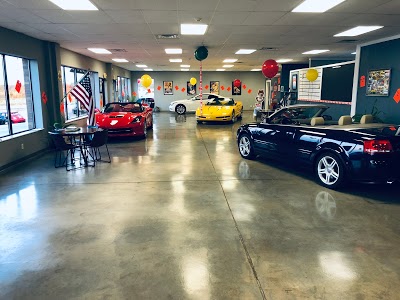 One of the biggest assets for a dealership is professional and friendly sales staff. Since they're the first point of contact with customers, it's important for sales personnel to listen to what a buyer or seller wants. By doing so, they'll be able to give the customer a good first impression and help them find what they're looking for.
Sales staff should also be willing to respond helpfully to a customer's needs. For example, if you go to a dealership and explain that you're looking for a compact used car with excellent gas mileage, you would expect a salesperson to show you a selection of vehicles that fits this description.
If you feel that a salesperson is being pushy or not really paying attention to what you want, you may want to consider looking for another dealership. Sales staff who are uninterested in their customers' needs may only be focused on selling the highest value products or making as many sales in the course of a day to boost their commission. This is not likely to result in you getting the type of customer service you would expect at a trustworthy dealership.
A Good Selection of Inventory
Used car dealers with a good reputation should be able to showcase a broad range of inventory. It's also worth remembering that just because a vehicle is pre-owned, that doesn't mean it's OK for it to be in poor condition. If you browse through the inventory and notice that most of a dealer's vehicles appear rundown or in need of repairs, this is a sign that the company may not be running a reputable business.
By contrast, if you see a variety of makes and models on the lot, this suggests that a large number of customers have done business with the dealership. You would also want to see that the cars are in good condition when their age is taken into account.
A good dealership will also showcase their inventory on a website that's easy to use and provides all relevant information. This makes the buying process a lot more straightforward for customers, since they can browse the available selection of vehicles from the comfort of their own home and contact the dealership's staff to make inquiries.
Honest Advertising
If a dealership catches your eye because it advertises with a specific financing deal or a price for a particular vehicle, you'd expect the deal to be available when you visit the showroom. Unfortunately, some unscrupulous dealers use headline deals to capture customers' attention that are not always what they appear to be, or are only available under extremely stringent conditions.
Good dealerships don't need to behave in this way, since they know that the excellent services they provide to customers will attract more business for them. For instance, customers are more likely to have a positive buying experience and recommend a dealership to others if they are presented with honest pricing and financing offers that are easy to understand.
Positive Customer Reviews
One of the simplest ways to tell whether a dealership offers good services is to read its customer reviews. A quick internet search will usually enable you to find several review sites displaying the opinions of car buyers and sellers alike.
Reading reviews is a reliable way to find out what a dealership is like, since they're usually written by customers like you with similar expectations and concerns. The reviews on third-party sites also can't be influenced by company advertising, meaning they present a transparent assessment of the dealership's standard of service.
You can also ask your family or friends to learn what their views about the dealership are. If you know someone who has done business with the dealership, you can rely on them to provide you with an honest opinion.
Flexible Financing
The old belief that it's impossible to get auto financing with poor credit just isn't true. Good dealerships can work with all customers to tailor a financing package to meet their needs. Whether it's a loan deal with competitive interest rates from a bank or credit union, or a buy here, pay here program for someone with bad credit, trustworthy dealers will go the extra mile to offer you the financial support you need.
Staff at the dealership should also explain to you in an up-front manner how your financing agreement works. If you feel you're being pushed into a deal that doesn't really suit your circumstances or that has terms that are difficult to understand, it may be time to search for another dealer.
Better Services Than its Competitors
Auto dealerships are part of a highly competitive market, so you should be able to compare the services on offer from two or three alternatives wherever you're located. If a dealership stands out from the crowd by offering better services or more competitive prices, that's a good indication to trust it.
One advantage of comparing dealerships is that you'll have a better chance of securing a good deal on your auto purchase or sale, since you can pick the dealership with the best offers. A further benefit is that by taking some time to do your research, you'll be less likely to get pushed into a deal that isn't right for you.
Now that you know a little more about what makes a great auto dealership, why not take a look at our used car inventory? Here at CarSmart of Farmington, we pride ourselves on offering excellent customer service, competitive vehicle pricing, and transparent financing options. Our friendly sales and finance teams will take the time to learn what your needs are so they can help you find the perfect pre-owned car.