At CarSmart of Farmington, we know you've got places to be and reliable transportation is a must. When the workday is done and you're ready to go out on the town, museums, galleries, and art classes are a great way to unwind and take in some local culture. Here are our suggestions for some artsy places to visit in and around Farmington, Missouri.
Contemporary Art Museum St. Louis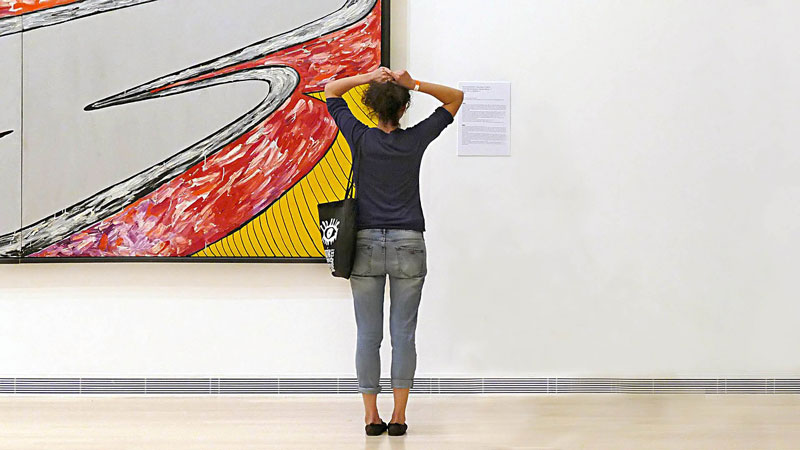 Image via Pixabay by Bela Dudas
North of Farmington in St. Louis, the Contemporary Art Museum St. Louis is filled with art that's intended to enrich lives, encourage creativity, and inspire curiosity. The constantly rotating collection of artists gives exposure to new and upcoming artists that reflect the world around us and the prominent issues of our time. The museum features art in a variety of media that is designed to enrich the lives of community members of all ages.
Along with art exhibitions, the museum engages the community inside and outside the walls of the building. The majority of the events are free and happen within a 1-mile radius of the museum, and include monthly neighborhood art crawls, stroller tours, artist talks, and ArtReach workshops in neighborhood schools.
The museum is closed Monday through Wednesday. It's open from 10 a.m. to 5 p.m. Thursday, Saturday, and Sunday, with extended hours until 8 p.m. on Friday night. Admission is free.
The Painted Chair
Downtown Farmington's own The Painted Chair was started by friends who wanted a creative outlet for wood painting and vinyl crafts. Two artists teach classes on wood signs, furniture painting, ceramics, and canvas painting. Open Paint Days are a time for you to get experienced help with a wood sign, clock, or tray creation. Small groups or individuals can come and work on their own projects, or you can schedule a private party event. Canvas Painting classes are available for kids and adults, and all supplies are provided along with instruction. Snacks and drinks are welcome!
Kids Summer Art camp gives children an opportunity to learn a craft and leave with a completed project. Be sure to check the calendar for holiday- or seasonal-themed painting nights where you'll leave with a special, handmade painting you can use to decorate your home. Small Sign Thursdays and Sundays are easy on your budget and your schedule, and you'll make a small craft project in just a few hours. The Painted Chair also offers take-home kits for you to craft at your own pace. Check the online calendar for schedule and availability.
Tanglefoot Art Gallery
The Tanglefoot Art Gallery in Festus was founded by fine artist Rick Bayers. He's an accomplished landscape and portrait painter whose work can be found in boardrooms of Fortune 500 companies and prominent families. Located on historic Main Street in Festus, Tanglefoot Art Gallery features American fine art of the 20th and 21st centuries. Gallery employees are experts in Impressionist art, the paintings of the American Southwest, coastal and contemporary themes, along with glass and woodworks from established and up-and-coming artists.
The gallery provides expert advice and counseling to art collectors, museums, and corporations looking to diversify their assets. The intimate environment is a perfect setting to view and discuss the purchase or sale of artworks, including estates. Appraisals and custom framing are also available.
Fine Art of Missouri
Fine Art of Missouri in Chesterfield is a collection of 20 Missouri artists across a variety of media, such as metal, mosaics, photography, ceramics, watercolor, oils, jewelry, and pen. All artists live within 120 miles of St. Louis for a true representation of the area's local talent. The gallery features originals, limited edition prints, framed prints, or matted prints that you can frame yourself. Featured artists are often present in the store to interact with customers and provide meaningful interactions. They can help you find a gift for a special friend or family member.
Visit their website to learn about each of the artists whose work adorns the walls of the gallery. Hours vary based on the season, and it's closed on major holidays. You can always contact them to make an appointment for a private viewing of the art.
Canvases 'N Corks
Farmington artist and owner Doug Howell of Canvases 'N Corks draws upon his art education from Southeast Missouri State to provide step-by-step instruction to you and a group of friends to create a painting for you to take home. Classes are held at a few locations around town and supplies are included in the fee. You can gather a group of friends for a private party where each of you can enjoy painting, food, and drinks.
Componere Gallery of Art
Over 400 local artists have been featured in the last 34 years at the Componere Gallery of Art in St. Louis. Works in photography, mixed media art, sculpture, acrylic painting, blown glass, watercolor, jewelry, and ceramics are available for viewing and purchase to round out your art collection. The gallery is open Monday through Thursday from 11 a.m. to 8 p.m., Friday and Saturday until 9 p.m., and Sunday until 5 p.m.
Margaret Hartwell Art Museum
Poplar Bluff resident Margaret Hartwell was an amateur artist, civic leader, and businesswoman who left part of her estate to the town when she passed away in 1977. The city purchased a historic home that is rich in architectural history to set up the center for art classes and exhibits. Today, visitors can enjoy a variety of art exhibits indoors and in the sculpture garden. The Margaret Hartwell Museum has hosted art camps for children, watercolor art classes, friends of the museum art sales, and the Poplar Bluff Artist Guild contest.
The museum is open Tuesday through Friday from 12 p.m. to 4 p.m. and Saturday and Sunday from 1 p.m. to 4 p.m. Admission is free.
We hope you've enjoyed our list of museums, galleries, and art classes in and around Farmington. Is there anywhere we missed? We'd love to hear from you. We love to learn about places where we can support local artists in our community.