Prepare your taste buds for a sampling session of award-winning wines, courtesy of the local wineries in Farmington, Missouri. A tour of the vineyards makes an excellent weekend activity, presenting an opportunity for you to hand-pick bottles of wine you want to add to your collection. Learn about wineries near you so you can book your reservation for a taste test.
Sand Creek Vineyard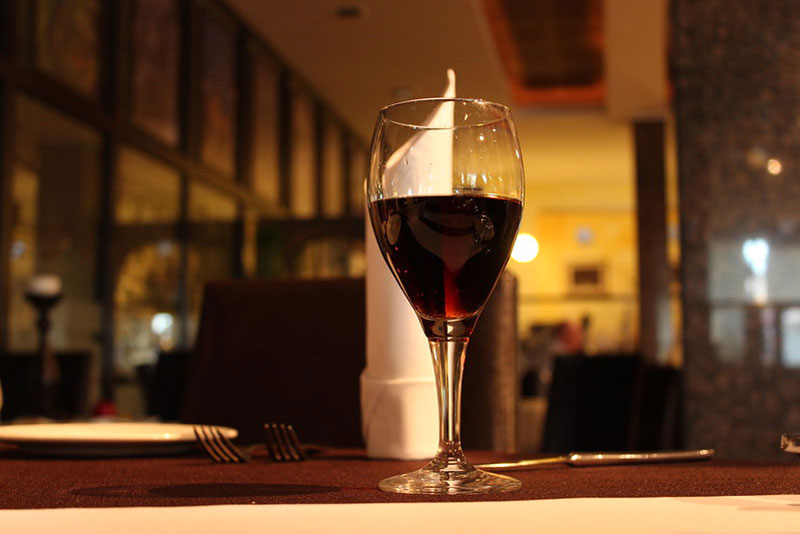 Image via Flickr under CC BY 2.0 by GlobalQuiz.org Images
Sand Creek Vineyard is an ideal destination for trying out wine and eating with your family, friends, and pets. Enter the tasting room for a sampling session to determine which varietal you'd like to take home with you. The vineyard sells bottles of Semi Dry Vignoles and Semisweet Vignoles, for example, to suit your preferences. You can also opt for a bottle of Sweet Blackberry or Son of a Peach for a fruit-centered wine, or invest in the Late Harvest Chardonel or Chambourcin to diversify your wine collection.
After your tasting, venture to the outside veranda for a picnic against the backdrop of the vineyard. Snack on crackers with cheese or sausage, or satisfy your hunger with a slice of pizza. During the summer months, you can cool off from the humidity by drinking a draft or a bottle of beer. You can also taste the vineyard's wine-a-rita, which is a twist on the signature cocktail, and pair the refreshing beverage with a couple of pieces of chocolate.
Consider going to the winery on a Saturday to experience live entertainment. If you have a special occasion you'd like to celebrate, make sure you book Sand Creek Vineyard as the venue for your private party. Here are details to remember when you're adding the establishment to your Farmington itinerary:
Location: 3578 Sand Creek Road, Farmington
Hours: 11 a.m. to 6 p.m. Monday and Wednesday through Friday, 11 a.m. to 8 p.m. on Saturday, and noon to 7 p.m. on Sunday
Chaumette Vineyards & Winery
Travel to Ste. Genevieve for a relaxing, fun-filled weekend at Chaumette Vineyards & Winery, a wine resort. You can book a reservation at one of several villas on the property, providing comfortable accommodations for you and every member of your party. If you're visiting the vineyard by yourself or want a smaller, more intimate setting for you and a significant other, then you can book a suite.
Chamuette Vineyards delivers a wide selection of quality red and white wines. Its blended wines offer hints of fruits, such as pears, strawberries, and raspberries, while others exhibit an aroma that will remind you of a bouquet of flowers. When you're hungry, reserve a table at the Grapevine Grill, the resort's on-site restaurant. The drink menu features beverages besides wine, including beers, cocktails, and spirits. If you're eating lunch, then you might enjoy the grilled chicken sandwich or a roasted turkey wrap. Think about eating seafood for dinner, such as grilled salmon.
Consider the following information when you're planning to visit the tasting room during your stay at Chaumette Vineyards & Winery:
Location: 24345 State Route WW, Ste. Genevieve
Hours: 11 a.m. to 4 p.m. on Wednesday, 11 a.m. to 8 p.m. Thursday through Saturday, and 11 a.m. to 6 p.m. on Sunday
Cave Vineyard Winery & Distillery
Take wine sampling to the next level during a trip to the Cave Vineyard Winery & Distillery in Ste. Genevieve. Start your experience with a tour of the winery, where you can learn how grapes transform into the fermented, alcoholic juice that you're about to taste. Next, find a seat to sample the wines that Cave Vineyard offers. You can enhance your tastings by snacking on cheese and chocolate, and you can compare the taste of bottled wine to the wine that comes straight from a barrel. The tasting lasts about one hour to an hour and 30 minutes.
Afterward, you can stroll or ride a golf cart to the Saltpeter Cave, which sits below the tasting room. Remember to bring a jacket to combat the cooler atmosphere within the cave. You can also allow your four-legged friends to accompany you, as long as you have them on a leash. Visit the calendar on the winery's website to learn when you can attend the next tasting event. Reference the following information when you coordinate your schedule:
Location: 21124 Cave Road, Ste. Genevieve
Hours: 10 a.m. to 6 p.m. daily
Crown Valley Winery
Spend the afternoon or early evening at the Crown Valley Winery in Ste. Genevieve. If you choose a standard tasting, you can sip five samples of fine wine, helping you identify a flavor that best suits your taste buds. The winery allows you to choose from a wide selection of wines on a menu for your tasting. Opt for a small pour of a fruity wine or sangria to relish the flavor of decadent stone fruits, such as cherries, mangoes, and peaches.
You can taste one of the sparkling wines for something light or a port wine that complements your meal. Consider experimenting with classic red, white, or blush wines that leave a crisp, rich flavor on your tongue. Remember to keep the wine glass you used during your tasting to add to your collection at home.
Crown Valley Winery is ideal for functions with your family members and friends. You can reserve The View, a section that displays the lush greenery on the property, or The Loft, which gives you and your group seclusion. Check out the winery's website for a schedule of live music performances. Here are details about the operations so you can prepare for your visit:
Location: 23589 State Route WW, Ste. Genevieve
Hours: 11 a.m. to 6 p.m. Friday through Sunday from now through October
Thanks to CarSmart of Farmington, you can explore wineries in the local area to taste handcrafted wines and spend quality time with your loved ones in the vineyards. Is there another winery in Farmington that you enjoy? Send us a message on our website to let us know.