In the charming city of Farmington, you'll find gems like the beautiful Millstream Gardens Conservation Area and the Elephant Rocks State Park. Perhaps the true hidden treasures of this area, however, are the many surrounding restaurants and bars. Eating locally is a wonderful and delicious way to support your community. That's why we've put together this list of our top picks for the best local restaurants in Farmington, Missouri.
The Old No. 102 Tap House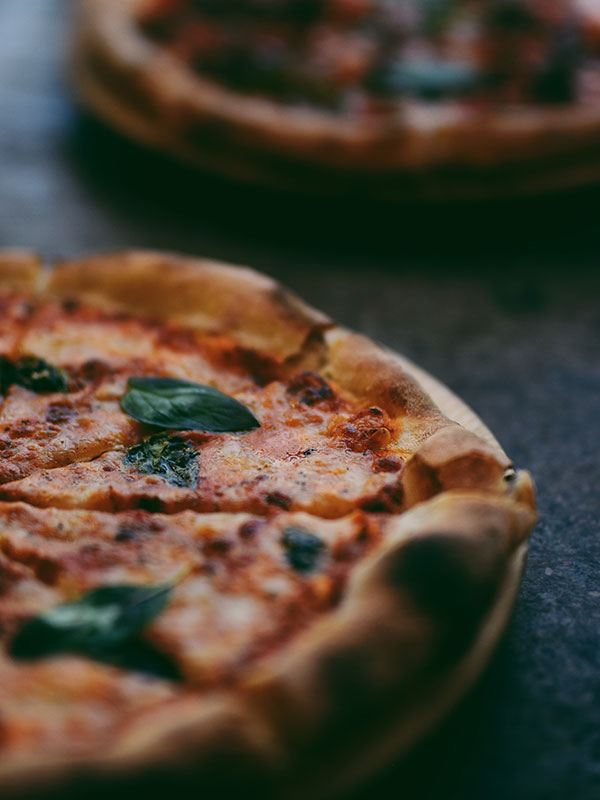 Image via Unsplash by shaianramesht
If you're a fan of wood-fired pizza, craft beer, and fun shareable dishes, make sure to check out The Old No. 102 Tap House in downtown Farmington. This quirky, vintage neighborhood restaurant was formerly a hotel, saloon, opera house, post office, and bank. Now, it serves sandwiches, pasta, salads, and signature pizzas in a cozy, welcoming atmosphere. Of course, it's customary to pair your meal with one of the delicious beers on tap. Make sure to take advantage of the dog-friendly, outdoor patio on a nice day. If you're lucky, there might even be live music to enjoy.
Catfish Kettle
For 36 years, Catfish Kettle has been a landmark in the Farmington community. This local seafood restaurant services fresh catfish, shrimp, chicken, crab legs, and more. It also offers drive-through, delivery, and dine-in options for ultimate convenience. Be sure to consider the family-style all-you-can-eat buffet served all day, especially if you take a group. You'll also get to choose appetizing sides like fried corn on the cob, creamy coleslaw, fried okra, crispy potato wedges, and baked beans. Some other sumptuous menu items include the catfish fillet, the crab cake dinner, and the shrimp gumbo.
12 West Bar and Grill
Guests are sure to enjoy the setting of this minimal, contemporary restaurant and bar in historic downtown Farmington. With exposed brick walls and vintage-style light fixtures, the 12 West Bar and Grill creates a warm, inviting environment for customers. On the menu, you can find cocktails and classic American fare, including brunch, lunch, and dinner options. Sink your teeth into savory entrees like a pan-seared filet, a Black Angus rib eye, or spicy mac and cheese. You could also keep it light with a strawberry spinach salad, crispy Brussels sprouts, or a delectable Charcuterie board.
Mario's Italia
For all those Italian food lovers out there, Mario's Italia might be the perfect Farmington spot for you. This local, family-owned restaurant is one of the most popular locations in the city. The menu features traditional Italian cuisine, including pizza, pasta, salads, calzones, strombolis, and subs. Munch on dishes like the toasted ravioli, the Italian sub, or the meat tortellini. Satisfy your sweet tooth at the end of your meal with an order of chocolate cake, tiramisu, or deep-fried Oreo.
The Factory Diner
The Factory Diner has three locations across the area: the "Original" Factory Diner and the second location are both in Farmington, while the third spot is in Park Hills. When you peruse the menu of this beloved diner joint, you'll find a vast selection of traditional American food for breakfast, brunch, or lunch. Known for its generous portions, you're sure to be full after you visit this place. Chow down on dishes like a country skillet breakfast platter, buttermilk pancakes, homemade biscuits and gravy, or gourmet burgers. You can even order farm fresh eggs in any style.
El Tapatio Mexican Restaurant
A small Missouri chain with locations in Farmington, Dexter, Desloge, Sikeston, and Park Hills, El Tapatio Mexican Restaurant prides itself on creating a unique, enjoyable experience for customers. This authentic Mexican eatery has an enormous menu of dips, appetizers, nachos, salads, grilled meats, seafood, fajitas, quesadillas, burritos, and enchiladas. It also serves desserts like sopapillas and fried ice cream. Some of the most popular menu items include the ribeye steak quesadilla, the Bang Bang chicken, the carne asada fries, and the jalapeno burger.
Dexter Bar-B-Que
Head on down to Dexter Bar-B-Que for some authentic, slow pit-smoked Missouri barbecue and a dose of that famous Midwestern hospitality. This small Missouri chain has six locations throughout the state, plus drive-throughs, pickup services, and catering opportunities. Since 1969, this family eatery has prided itself on providing excellent customer service and high-quality meats, all while helping guests make memories. Experienced cooks choose the perfect blend of smoke, seasoning, and sauce to create savory ribs, beef briskets, chickens, pork, and smoked turkey. The special three-stage preparation process means these dishes are definitely made with love.
Colton's Steak House and Grill
Meat-lovers in Farmington are sure to have a good time at Colton's Steak House and Grill, a regional chain with locations in Missouri and surrounding states. In this casual environment, you can order USDA Choice hand-cut steaks, hickory-smoked ribs, seafood, chicken, burgers, sandwiches, salads, and soups. While it might be hard, you'll also want to save room for dessert. This restaurant offers enticing sweet dishes like bread pudding, New York-style cheesecake, and a fresh-baked skillet cookie. If you like what Colton's offers, you can even join the club to get exclusive membership benefits.
ColJac Artistan Cafe
For an alternative that has both food and coffee, ColJac Artisan Cafe is the place to be. This homey coffee shop serves breakfast, power wraps, salads, Panini sandwiches, grilled cheese, and even pizza. Its special brunch menu includes items like biscuits and gravy, avocado toast, and breakfast pizza. Naturally, you'll probably want to complete your meal with one of ColJac's many drinks. Wet your whistle with a specialty espresso, real fruit smoothie, or freshly brewed tea. These colorful libations are sure to be delicious and photo-worthy.
As you can see, there are a variety of mouthwatering bistros in this idyllic Missouri city. Whether you want traditional Midwestern staples or a cosmopolitan spread, there's a place here ready to welcome you with open arms — but we want to know what you think. Have you tried any of these spots? Did we miss your favorite Farmington restaurant? Let us know here at CarSmart of Farmington and we'll add it to our list.