The vast majority of used car buyers have the same goals when shopping for their next ride: to get a fair, honest price and a car that is safe and dependable. The good news is that cars of all kinds are increasing in their reliability, causing fewer problems and lasting for many more miles than cars from even just 10 years ago. Today, it's not unusual to see cars from the major brands go far beyond the 100,000-mile mark.
But which of the car brands are the most reliable? In some ways, that's a hard question to answer with hard data, since one person's perception of reliability may differ from another's. However, that hasn't stopped organizations such as J.D. Power and Associates, Consumer Reports, and iSeeCars.com from developing methodologies to help measure reliability and point you in the direction of the best used cars.
Here are six of the most reliable used car brands to keep on your shortlist in the search for your family's next used car.
Toyota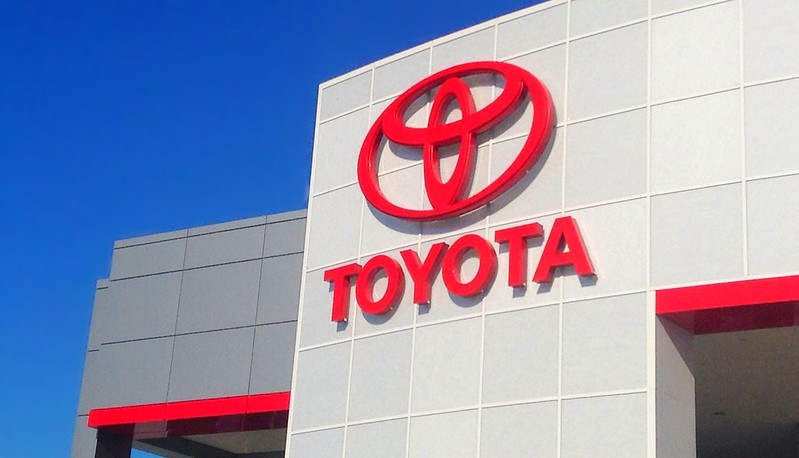 Image via Flickr under CC BY 2.0 by JeepersMedia
The conventional wisdom on Toyota is that it makes vehicles that last forever. According to J.D. Power, this may well be true. J.D. Power ranks Toyota in its top four for reliability using a methodology that measures car problems per every 100 vehicles. Toyota is just one of four brands with a problems-per-100 rating of less than 100.
Many Toyota models get recognized for their reliability. These include the Toyota Highlander, recognized by iSeeCars.com as the best midsize SUV; the Toyota Tacoma, which earned top honors as both the best midsize and full-size truck; the Toyota Avalon as the best large sedan; and the Toyota Prius as the best hybrid vehicle. And don't forget about the Corolla and the Camry, which remain among the best and most popular sedans of all time.
Convinced? Check out the Toyota selection at CarSmart to find the perfect used Toyota for your family.
Lexus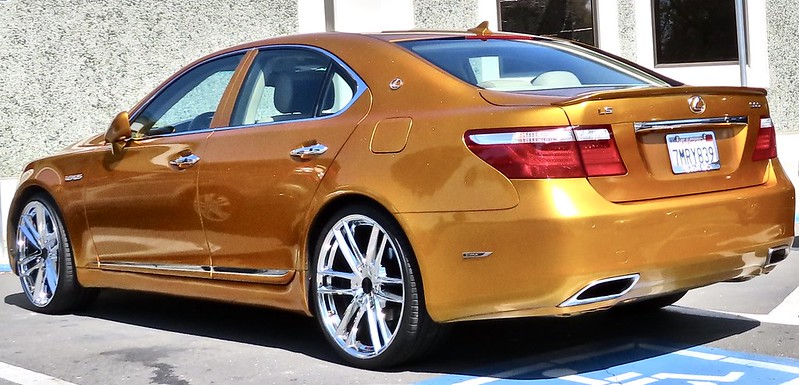 Image via Flickr under CC BY 2.0 by rulenumberone2
It probably shouldn't be surprising to find Lexus on this list, since Lexus is the luxury car-making arm of Toyota. Lexus sits atop the J.D. Power reliability rankings with just 81 problems per 100. Lexus has owned that top spot for several years running.
Of the many Lexus models, three made it onto the iSeeCars.com list. The Lexus IS 250 ranked as the nation's best and more dependable luxury compact, with the Lexus IS 350 as the runner-up, and the Lexus ES 350 took honors as the most reliable luxury mid-sized sedan.
Lexus vehicles typically start at about $40,000. However, depending on the mileage, you can bring home your own Lexus sedan for much less than that. Used Lexus sedans may be priced at $15,000 or less (though they will be higher-mileage cars).
Kia
The Kia line of cars has made the biggest improvement in quality and reliability among mass-market vehicles over the past few years. In the most recent J.D. Power survey, Kia showed an average of 97 problems per 100 cars. That number is down about 25 percent from the year prior. The improvement has been noted: For the 2020 model year, the Kia Soul, Forte, Sorento, and Sedona all received "highest quality" awards from J.D. Power.
Kia makes a strong statement of confidence in the progress it is making by offering 5-year bumper-to-bumper and 10-year powertrain warranties. CarSmart of Farmington also maintains a selection of Kia models in its inventory.
Buick
Cars from Buick take the spot just behind Kia and Toyota in the J.D. Power Reliability rankings with a ratio of 100 problems per 100 cars. The Buick Encore was named in the survey as one of the three most reliable small SUVs.
The rankings from iSeeCars.com highlighted the Buick LaCrosse as the best luxury large sedan in terms of reliability. If you're on a tight budget, consider the Buick Regal, which earned the runner-up spot for best car under $5,000.
Buick's record on reliability, like Kia's, has been improving. Buick cars recently moved from 16th place to fourth place on Consumer Reports' reliability rankings, according to MotorBiscuit.
Cadillac
The Cadillac Escalade, the Cadillac CTS, and the Cadillac ATS make the iSeeCars.com rankings in the categories of best luxury full-size SUV, best luxury mid-size sedan, and best luxury large sedan, respectively. The line also represents well in the J.D. Power rankings, with the Cadillac XTS and Cadillac CT6 earning honors as the best mid-size premium SUV and best mid-size premium car, respectively. Cadillac cars, on average, produce 100 problems per 100 cars, according to the J.D. Power rankings.
Monitor the CarSmart used car inventory to see if we have the Cadillac that's right for you and your family.
Hyundai
Another brand that has come a long way in terms of reliability over the years is Hyundai. Cars such as the Sante Fe, Tucson, and others in the line produce 101 problems per 100 cars on average, good enough for seventh on J.D. Power's Reliability index. However, the iSeeCars.com and J.D. Power rankings do not highlight any specific Hyundai models for recognition.
CarSmart of Farmington also keeps a selection of Hyundai vehicles in our used car inventory to provide customers with another choice in their pursuit of reliability and affordability.
These are just a sampling of models from the much larger J.D. Power Reliability survey, and it's important to keep the data in context. Reliability is often in the eye of the beholder given that all cars, as mechanical devices, will eventually need some type of repair or service. But no matter which brand you pursue, CarSmart of Farmington is here to serve you. We have been providing cars to shoppers in the Farmington, Missouri area for many years.
Our team offers a no-hassle shopping experience. Buying a car is a significant investment, and we will work with you to find a vehicle that works for your family. CarSmart of Farmington also offers help with financing, including the ability to pre-qualify for a loan through our website. Fill out the forms for pre-qualification in the finance center section of our website. Call us or contact us today online to set up a test drive. We'd love to make you part of the CarSmart family.