As soon as a new car rolls off the dealer's lot, it begins to depreciate rapidly. In the first few years of ownership, it loses a significant amount of value. Therefore, a pre-owned vehicle may make for a better investment in some ways. This makes used cars attractive if you're looking to buy a vehicle on a modest budget.
Purchasing a pre-owned vehicle from a reputable auto dealership comes with several additional benefits. You can get a competitive financing deal to make your purchase more affordable, and any maintenance needs can be taken care of by trained technicians at the service center. At CarSmart of Farmington, our priority is to make sure you get the pre-owned vehicle that you can rely on and will best suit your needs.
Set an Affordable Budget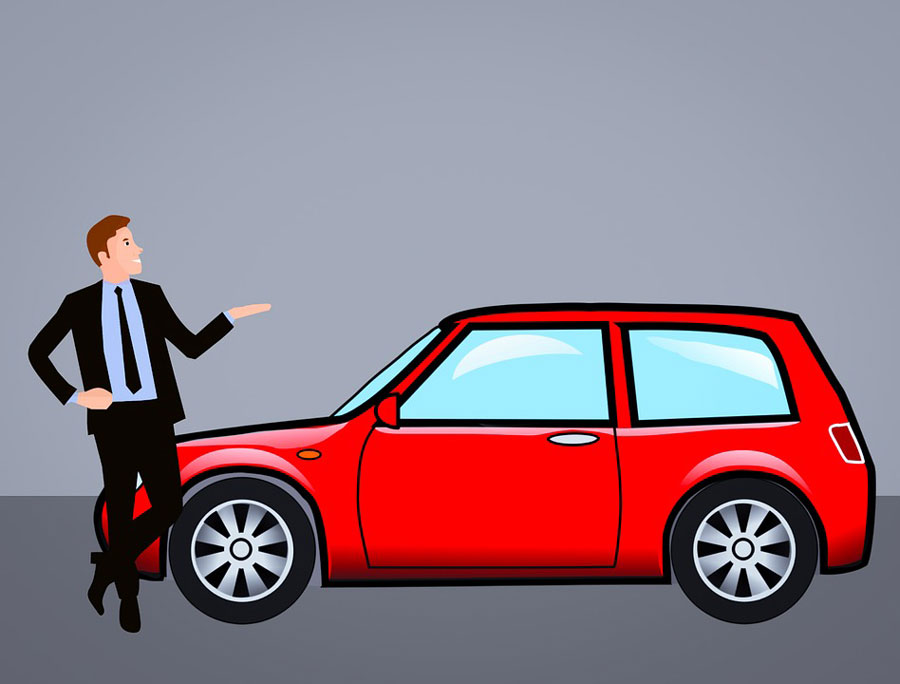 Image via Pixabay by Mohamed Hassan
It's important to remember that there are costs associated with buying a used car beyond the monthly payments you'll be making. The two main ones that buyers often overlook are insurance and gas mileage. While you are researching models you might be interested in, you should definitely note any major differences in how many miles per gallon they each get. Once you've narrowed down your choices to a few models, you can then check online for insurance quotes.
Only after you have this information can you really get an accurate idea of the monthly payment that will comfortably fit into your budget. Since there are multiple factors involved in determining those payments, you will probably want to use our handy loan calculator to consider different ways of reaching the payment range you prefer.
Research Effectively
You may already have your heart set on a specific make and model. If so, then your research will very likely focus on which model year you will find within your budget. A quick look at the Edmunds and Kelly Blue Book websites should provide you with that information.
If you don't really have a particular vehicle in mind, or the one you prefer simply isn't affordable, then you should make a list of which features you absolutely refuse to do without and which ones you'd just really like to have.
Get Pre-Approved for Financing
Once you find the car you love most, you won't want to have to wait around while going through the financing approval process. You want to know ahead of time that the monthly payment you've decided upon is one that you can get approval for. It's very simple to get pre-qualified for financing using our simple form. It's possible that you may even get your approval in just a matter of seconds.
Build Yourself a Safety Net
People who buy a used car from a private seller may find it hard to find details about the vehicle's history or how reliable it is. Purchasing a used car from a dealership allows you to avoid these problems, because the service team will be able to ensure the vehicle is in good working order before it's sold to you.
Choosing a Reputable Dealer
You can tell a lot about how trustworthy a dealer is by how the sales experience is handled and what kind of after-sale support is offered. Vehicles should be priced fairly compared to the market values you've found in your research, and at least some type of warranty should be included in the price of your car. For instance, CarSmart at Farmington offers a complimentary Lifetime Powertrain Warranty with no limits on time or miles. So our customers don't have to ever worry about future major repairs to the engine, transmission, or drivetrain of any vehicle they buy from us.
Get a Vehicle Report
You can find out a great deal of valuable information about any specific car you are considering by simply getting a vehicle report from Carfax or Autocheck. These will tell you how many owners a car has had, whether it's been in any accidents or suffered damages from things like fires, floods, and hail, service history, odometer readings, recalls, and more.
Perform a Thorough Inspection
Even if you're not particularly knowledgeable about cars, there are still some visible clues you can look for, such as engine leaks, cracked belts, or corroded battery terminals. A test drive will reveal any problems with startup or shifting gears. Fortunately, the customers at CarSmart of Farmington don't have to worry about those things, due to their complimentary Lifetime Powertrain Warranty, but there are other factors buyers will want to note.
Exterior
Look for scratches, dents, or signs that a car has had recent bodywork done, such as tape lines or mismatched paint.
Check the tread depth on the tires to get an idea of how much longer they'll last. Also look for uneven wear, which could indicate alignment problems.
Interior
Note any odors – mustiness, smoke, or anything masked by air freshener.
Check the seats for damage.
Make sure airbags are included.
Confirm everything works
Before a test drive, you can check the:
Seat belts.
Locks.
Windows.
Doors, hood, and trunk.
Horn.
Gauges and warning lights.
Spare tire condition.
Lights – front and rear.
Blinkers.
Wipers.
Air and heat.
Cruise control.
Speakers and any infotainment system.
During a test drive, common problems to look out for include:
A delay in starting the engine.
Unusual noises, rattles, or vibrations.
Unsteady acceleration.
A lack of steering responsiveness.
Squealing or softness in the brake pedals.
A checklist can help you make sure that the used car you buy has everything you want. Here at CarSmart of Farmington, we have a great selection of compact sedans and family-friendly SUVs to meet your needs. Our expert sales team can help you narrow down your search by showing you vehicles that suit your budget and your requirements. Alternatively, you can find out about the vehicles we have on our lot by browsing our online inventory. Contact our team at CarSmart of Farmington and we will do our best to help you find the right car for you.