Assignment Content
Choosing a car that's right for you is just the first step on the way to a new ride. You also have to figure out how to pay for it. Typically, you have three choices: buy a new vehicle outright, lease a new vehicle, or buy used. Each has its advantages and disadvantages -- so how do you know which is the best option for your situation?
The team at CarSmart of Farmington is here to help. We've compiled the pros and cons of two of these three options — leasing a car versus buying used — to help guide you through this important decision.
Why Leasing a Car Is a Good Idea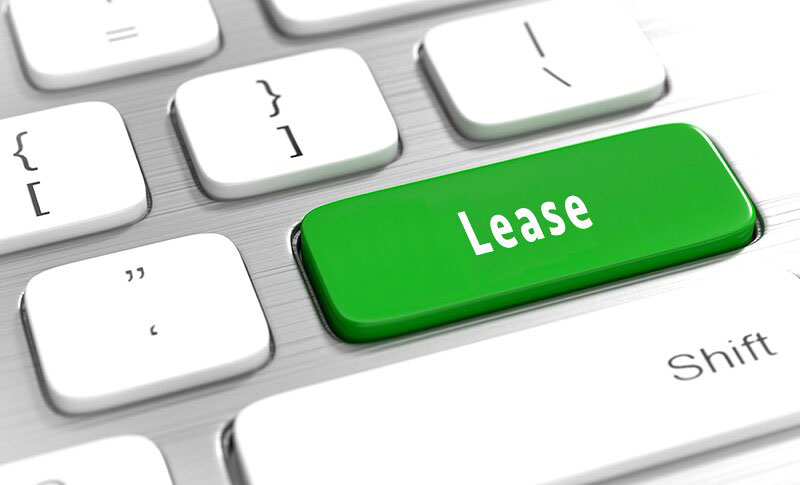 Image via Flickr under CC BY 2.0 by CreditDebitPro
Leasing a car represents an alternative form of auto financing. When you lease a car, you are "renting" it from the manufacturer for a monthly payment. How that payment is calculated is unique, which is where the biggest advantages lie.
In a lease, you are essentially paying for the depreciation of the vehicle. As a result, very often you will end up with a lower monthly payment than if you financed a new car or a recent-model used car over a lengthy period. You can also save money upfront because often you can lease with no money down.
Leasing a car saves you money in other ways. Because you are leasing the car for a defined period — two or three years, typically — you are driving it through what should be the least troublesome period for maintenance. Some manufacturers will even cover some preventive maintenance costs in those early years.
Part of the appeal of leasing may also be personal in nature. You may have a profession in which status matters, and you prefer to be "seen" driving a newer, more modern vehicle. If so, then leasing a new vehicle may serve that purpose and save you money at the same time.
Downsides of Leasing
If you put a lot of miles on your car, leasing might not be for you. Leases usually specify a maximum number of miles you can drive each year over the lease period; a standard figure is 10,000 or 12,000 miles per year (equating to 30,000 or 36,000 miles on a three-year lease). If you go over that total mileage, you will have to pay a fee per mile, which can become very expensive without you even realizing it. You also are responsible for any damages beyond normal wear and tear.
You also have some complex decisions to make at the end of a lease period. You can return the car, purchase it by paying the residual value, or lease a new one. If you decide to buy the leased car you've been driving, you essentially are buying a used car since you may have to take a loan to finance the purchase.
The point is, with a lease, you own nothing, and for some people that's a sticky issue that they prefer to avoid.
Why Buying a Used Car Might Be a Better Idea
When buying a used car, monthly payments may be slightly higher than with a lease. But in most instances, you will save more over the life of the loan versus the lease. The reason: the benefits of ownership. You eventually own the car and can resell it when it makes sense, which allows you to reclaim some of the car's value (assuming you keep it in the best possible condition).
Most financial experts favor buying used because of depreciation. Cars decline in value quickly when they are purchased new — according to Experian, in some cases it could be by as much as 20% in the first year. Buying used means you are letting the original owner shoulder the biggest decline in value. In this scenario, you will reclaim more of the car's value than if you had bought it new.
Buying used can also save you money in other ways. It costs less to insure older cars, and often registration fees or related taxes also come at reduced rates. Used cars today routinely run past the 100,000-mile mark, sometimes only requiring routine maintenance. So you have a good chance of keeping the car on the road once you pay off the loan. Extended warranties can also help provide some extra peace of mind as your car ages. Depending on where you buy your used car, you may find value in a certified pre-owned vehicle, which usually comes with some extra guarantees based on initial inspections of the vehicle.
Downsides of Buying a Used Car
While the savings of buying used are nice, you may find some drawbacks. One of the main ones: What you see is what you get. You cannot customize a used car with additional factory-installed options. The display screen and related technology might be outdated. You most likely won't even be able to choose your color. The used car market is one of opportunity, as cars come and go quickly off a dealer's lot.
As the car ages, you also face a more substantial potential cost of maintenance. Cars are complex machines and wear out. Warranties can help ease that sting, but the cost of tires, brakes, suspension, or other repairs can add up.
Find Your Next Ride at CarSmart of Farmington
If buying used is the right move for you, think of CarSmart of Farmington as a partner in your search. Serving Farmington, Missouri, and other areas around St. Louis, CarSmart knows you have choices and strives every day to provide an exceptional car-buying experience.
Our sales team can help you find a pre-owned vehicle that is perfect for your lifestyle, with offerings from all the major manufacturers, including Acura, Audi, Cadillac, Chevrolet, Chrysler, Scion, Subaru, Toyota, Volkswagen, and others.
Work with our Finance Team and we are confident we can find you a monthly loan payment that fits your budget and offers a rate you will appreciate. We make it easy for you to get pre-qualified online. We're open six days a week and are ready to help you find your next vehicle. Call us or contact us online today to make an appointment.