Shopping for a vehicle? CarSmart of Farmington is the place to find the perfect model for your lifestyle. For many of our customers, a brand-new car simply doesn't work, whether due to budgetary constraints or the desire for specific features. We've got you covered with high-quality pre-owned vehicles to suit every need. Looking for a capable, off-road-ready SUV? You'll find them here. Need a family-friendly ride that can accommodate your crew? You can find the perfect model that every member of your clan will love. We're conveniently located in Farmington, serving shoppers located throughout St. Francois and Washington counties.
Why Buy a Used Vehicle?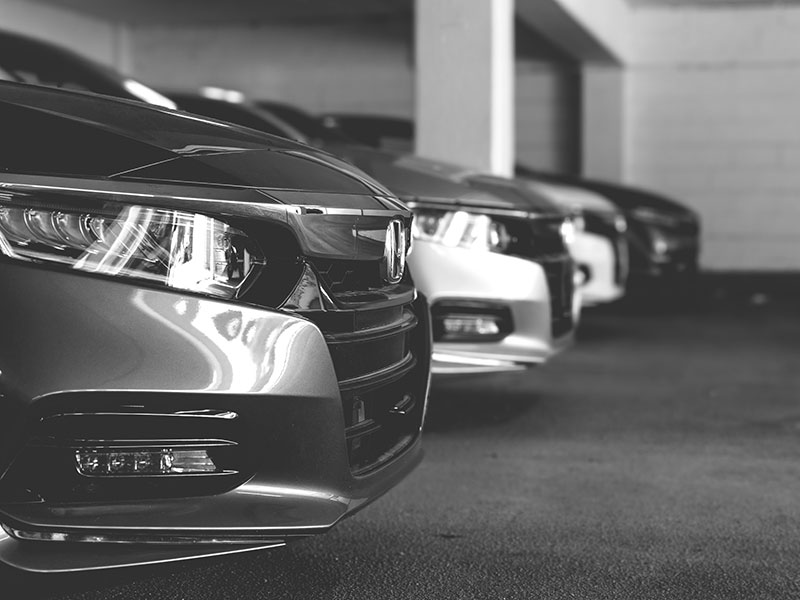 Image via Unsplash by obionyeador
Buying a used vehicle comes with many appealing benefits. One of the biggest advantages is the cost savings, as a used model can save you thousands. When you buy a brand-new vehicle, the cost often includes extra fees. As soon as you drive away from the dealership, the car can lose up to 20% of its value in depreciation. During the first year, most cars will lose another 10% of their value, resulting in a 30% drop in value after 12 months of ownership.
A used vehicle doesn't depreciate at nearly the same level as a new one, so you can avoid that hit by opting for pre-owned. Insurance prices tend to be higher for new models as well, so you can save every month when insuring a used car. If you're looking for specific features, such as active driver aids or high-end tech equipment, you can stretch your budget further with a used car. A luxury model might be within reach if it's a few years old.
At CarSmart of Farmington, our goal is to help every customer find the model that's right for them. We understand the concerns that can come with buying pre-owned, but we strive to alleviate the stress with our extensive vetting process. Every used vehicle goes through a detailed inspection performed by one of our experienced automotive technicians. We'll make sure it passes our rigorous inspection process before we put it up for sale, so you can buy with confidence.
Certified Pre-Owned Models
Many of the top automotive manufacturers offer certified pre-owned programs, which come with additional benefits. In order to qualify, a vehicle must meet certain requirements related to its mileage, age, and condition. Some of the benefits you might get when buying a certified pre-owned vehicle include extended warranty coverage, complimentary emergency roadside assistance, and/or a more detailed inspection. Our certified pre-owned models also come with a lifetime powertrain warranty. This includes coverage for the engine, transmission, front and rear drive axle assembly, transfer unit, and turbo/supercharger (if applicable).
Choose From a Range of Models
Our selection of pre-owned models is extensive, so you're sure to find the perfect model for your needs. Since we focus exclusively on used cars, trucks, and SUVs, we're not limited to a single brand. You can shop the lineups from many of the top automakers in the industry, including performance models, family haulers, and capable pickup trucks and SUVs.
Our dealership is just off the 67 next to Hefner Furniture and Appliance. When you're ready to shop, stop by and check out the models we have in stock. If you don't see what you're looking for, chat with a member of our team. We have extensive connections in the area and can find all different makes and models for our valued clients.
Used Car Financing
A vehicle is a major purchase, so we offer financing options to make the process a little easier. Regardless of your credit history or financial situation, our financial professionals can help you find an option that works for you. We work with individuals with good credit, bad credit, and no credit at all. Since we've been part of the Farmington community for years, we've established ourselves with local and national lenders. You get access to the best financing options, all from a single source.
If you're thinking about financing your used car purchase, start the process by filling out our quick online pre-qualification form. We'll need some basic information from you, including your contact information, date of birth, and Social Security number, along with details about your monthly income and employment situation. With this information, we can pre-qualify you within just a few moments. You can use the amount for which you qualify to set your budget and start shopping our selection of high-quality used models.
Shopping With Us
At CarSmart of Farmington, we believe that the experience you have when buying a car is just as important as the car you choose. We strive to provide a positive buying experience from start to finish, with a simple and easy sales process. Today's car buyer has different needs than the buyers of years past, and we understand those differences. We'll provide as much information as possible, including photographs, detailed descriptions, specifications about the performance and equipment, safety ratings, and any available service histories and third-party condition reports.
Our pricing is fair and transparent, and you'll know what a vehicle costs upfront. Market-based transparency allows you to compare pricing with third-party sources and better understand the rationale behind the cost of each model. We also provide a streamlined experience with detailed information available from the moment you visit our site or dealership. With tools and resources available, you can calculate your trade-in value, check out current promotions, and get personalized information to make a smart decision.
Our Farmington-area used car dealership is the place to shop for your next vehicle. We have friendly and knowledgeable salespeople who can answer any questions you have about models you're considering, helping you to make an informed decision. Each of the models on our lot has undergone a thorough inspection, so you can shop confidently. We also provide detailed information about the models we sell and include impressive warranty coverage on certified pre-owned models. If you're ready to take the next step, don't hesitate to contact us or stop by. We look forward to serving you!