Maintaining your vehicle can be a confusing process, even with a lifetime warranty. However, there are certain services you can conduct at each stage of its life to maximize its function and longevity. To keep your vehicle safely on the road, you can follow this mileage maintenance guide.
5,000 miles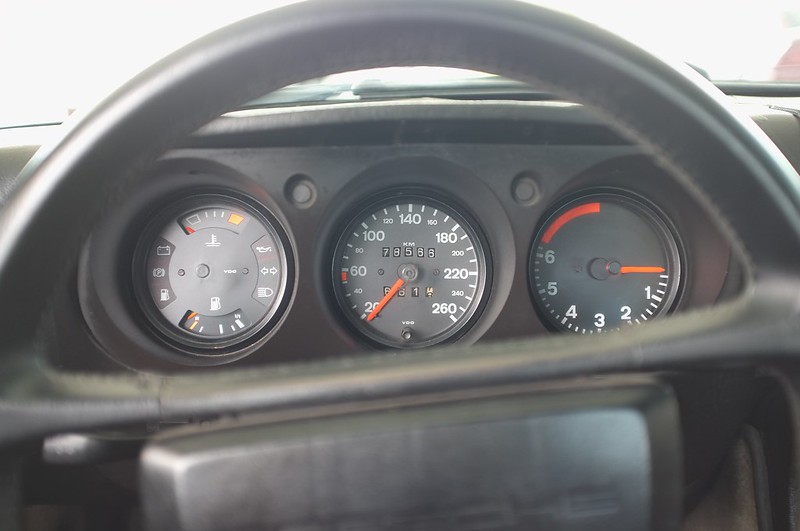 Image via Flickr under CC BY 2.0 by kaya_ipek Images
One of the most frequent maintenance services your vehicle needs is an oil change. It's recommended to change your oil every 5,000 miles. However, if you've been using your vehicle for a few years, or you bought a used one, you might want to change the oil every 3,000 miles instead. Some manufacturers suggest getting it changed every three months, even if you haven't reached the full 3,000 miles yet. As the vehicle ages, it can use the oil faster, which makes frequent oil changes more necessary to maintain the safety and quality of your engine.
6,000 to 10,000 miles
The main thing to tend to every 6,000 to 10,000 miles is tire rotation. Rotating the tires can make them last longer and ensure they're safe to keep using. If you drive an older vehicle, consider getting them rotated closer to 6,000 miles. One way to keep up with this is to get them rotated at every other oil change. This can help you keep track of tire rotations, and you can get multiple services taken care of with one visit to the mechanic.
15,000 to 30,000 miles
As you continue driving your vehicle, it's recommended to change the HVAC filter once you reach 15,000 miles. This filter keeps the air in your cabin free from debris, dust, and contamination. You may need to change this filter more frequently if you live in a dusty area, such as a desert. A dirty filter could potentially lower your vehicle's gas mileage and decrease the function of the heating and cooling system, so it's important to replace this regularly.
Once you reach 24,000 miles, it's recommended to replace your brake fluid. This can improve the longevity of your brakes. Another fluid to replace before you reach 30,000 miles is the transmission fluid. If you take your vehicle in for an inspection, the mechanic may decide that it's too early for a fluid change. However, if you drive an older model, it's important to schedule regular inspections to protect your transmission.
36,000 miles
Once you hit 36,000 miles on your vehicle, it's best to schedule a bumper-to-bumper checkup. This includes a thorough inspection of multiple aspects of your vehicle. Unless you have a lifetime warranty, the one on your vehicle is likely to expire around the 36,000-mile mark, whether you bought the vehicle new or used. Try to take your vehicle in before expiration so you can inspect the following areas:
Suspension.
Heating.
Air conditioning.
Brakes.
Tires.
50,000 miles
50,000 miles is a large milestone for the health of your vehicle. By this point, you may need to replace well-used parts. Some manufacturers recommend replacing the brake pads, fuel filter drain, and automatic transmission filter. During this overhaul of your vehicle, it's a good time to also inspect the exhaust system, muffler, catalytic converter, and suspension to ensure everything is working properly. If you drive a used vehicle, it's important to ask for maintenance records from the previous owner. This can help you understand the last time your vehicle underwent a serious inspection.
After the first 50,000 miles, some components may need an inspection on a more regular basis. For example, after you replace your fuel filter for the first time, you might want to have it inspected or changed every 30,000 miles. This is especially recommended as your vehicle gets older.
60,000 miles
Driving 60,000 miles in your vehicle requires more replacements of different parts. The main things to replace include the tires, battery, spark plugs, and brake rotors. Some of these replacements, like brake rotor replacement, can be tricky. You may want to rely on a mechanic to help with them. After driving 60,000 miles, it's also recommended to inspect the belts, valves, and hoses in your engine. These inspections assess the safety of your vehicle. You can replace the parts if necessary, depending on the wear.
100,000 miles
100,000 miles designate vehicles as "high mileage," meaning you can now add high mileage coolants to your engine. High mileage spark plugs are also a recommended addition to ensure the vehicle functions properly. Once you've driven 100,000 miles, consider scheduling a thorough bumper-to-bumper inspection, similar to the one you scheduled at 36,000 miles. During this inspection, mechanics can analyze the safety of your ride and assess its function as a high mileage vehicle.
125,000 miles
At 125,000 miles, there are a few things to replace, such as the O2 sensors, coolant, fuel filters, brake fluid, shocks, and struts. You can also inspect areas like the suspension or air conditioning compressor, which wear out slower than other parts in the vehicle.
180,000 miles
After driving 180,000 miles in your vehicle, it's important to be more thorough in your inspections. At this mileage, it's recommended to inspect axle seals, driveshafts, the timing chain, the engine, and the transmission mounts. All of these parts contribute to the function of your engine, which can keep you safe on the road. During this stage, you can also clean the airflow sensor and change the power steering fluid. You may need to change it more frequently after the first change, especially with an older vehicle. Some manufacturers recommend changing it every two years.
250,000 miles
Once you've reached 250,000 miles, it's necessary to keep up with all the other regular maintenance, like oil changes and tire rotations. You can also clean the fuel injectors, inspect the chassis, and check the catalytic convertor. As your vehicle gets older, keeping up with maintenance can extend its life and protect you as you drive.
There are many ways to increase the longevity of your vehicle. Regular maintenance is a great way to keep your it running properly, prevent bigger issues, and stay safe while driving. Contact us to learn more about the types of warranties we offer for our vehicles. If your vehicle is ready for replacement, you can also get pre-approved for financing a new or new-to-you vehicle.